THE GERMAN HOUSING MARKET
THE SITUATION ON THE HOUSING MARKET REMAINS TENSE
Compared to other EU countries, real estate acquisition is not very wide spread in Germany. Whilst the home ownership rate of all EU member states is currently around 71%, just over half of all Germans live in a house they own. In this respect, Germany ranks last amongst all EU Member States in terms of the number of home-owning citizens. This is all the more surprising given that the share of the German housing market in terms of invested capital is very high at around 47%.
The current situation on the German housing market is characterised by several clear trends:
Lack of housing and increasing demands
Both the number of completed new homes and structural work on existing buildings in order to create new housing are not sufficient to accommodate the demand, especially in popular residential regions and areas. This is evident in the following example: In 2016 less than 3 new homes were completed per 1000 citizens. In order to meet the demand, at least five houses per 1000 citizens are required.

Ever rising rents and incidental rental costs
In those German regions and cities with growing populations, the cost of renting has skyrocketed over the past two decades: by around 30 percent and more since the 1990s. Renters are also confronted with price hikes in incidental rental costs; the costs for electricity, gas and heating in particular have almost doubled since 1995.

More single-person households, greater living space requirements
Whilst 20 years ago, each person required around 36 m² of living space, today this figure is 46 m². In light of the fact that a third of German households (in major cities such as Frankfurt a.M. a half) are home to just one person and people continue to prefer living in towns than rural areas, the need to create new housing is clear.
Conclusion: Housing remains a scarce commodity which thus continues to increase in value!
According to a recent study, in Germany's large growth regions alone there will be a shortage of one million homes going into the 2030s. This means: All forecasts indicate that the already considerable housing shortage and thus also rental costs, especially in Germany's metropolitan areas, conurbations and large cities, will rise in the coming years. The pull which these regions have on citizens and migrants from home and abroad and the continual rise in single-person households will exacerbate this problem in the long term. These trends result in numerous detrimental effects for renters and, in turn, strong arguments in favour of buying a home.
FINANCIAL SECURITY, INCREASED QUALITY OF LIFE
GREAT REASONS TO BUY A PROPERTY
Renowned experts unanimously agree that the best way to make provisions for old age, to invest ones assets in a high-yield and inflation-proof manner, and also to benefit from numerous further advantages, is to purchase a residential property. As the most promising type of investment, the purchasing of one's own house represents a sustainable asset. In an age of permanently low interest rates, financial investments such as insurance policies and savings accounts can no longer be recommended – especially in light of the downward development of pensions.
Why investing in a residential property makes sense
Home ownership is cheaper all round
Given the ever rising cost of renting, for an increasing number of people, the largest share of their monthly budget goes on paying the rent. As confirmed by studies, the financing of one's own home is cheaper in the long term* than paying rent for decades which, moreover, can increase to an unforeseeable extent.

Closing the pension gap in old age
If you purchase a home for your own usage, once you have paid back the mortgage you can live cost free. If the property is rented out, the rental payments equate to a regular additional income. A further advantage is asset generation resulting from an investment in a material asset with high appreciation potential. This is an ideal way to provide for old age, to close the pension gap and to ensure financial independence upon retirement.

Autonomous and care-free living
When you own your home, you no longer have to worry about rising rental costs or even whether your rental agreement will be terminated. Independence from the landlord's decisions, the freedom to design your living space as you choose and a say when it comes to structural changes, all serve to increase your quality of life.

Benefit from tax advantages
When you buy a property, regardless of whether you wish to use it yourself or as an investment, you can offset many of the costs against tax, e.g., interest payments on the loan and structural investments in the property.
*Source SPIEGEL Online 4/10/2018 "Kaufen oder mieten – was ist wo günstiger?"; Based on the study "Risiko-Rendite-Ranking 2018" by the real estate service provider Dr. Lübke & Kelber
Residential real estate as an investment
The purchase of a residential property as a provident investment can be highly recommended as a profitable asset.

Metropolitan regions are proving particularly beneficial and economically rewarding for real estate investments. This mainly relates to large cities and conurbations characterised by a high economic and purchasing power and the prognosis of an expected population increase.
Benefits for investors:
Long-term rising rental income
Inflation security
Tax advantages
Low interest rates
Value appreciation potential
The Alpha Real Estate Group's advisers will be happy to show you how to use inflation to your benefit to add value, turning the general tax burden into growing wealth. Continuously rising rents support you and make the financing of a property for the average earner convincingly affordable.
Residential real estate for own users
Real estate investment for private customers
In addition to the generally higher quality of life and financial independence, owners of a self-occupied residential property are entitled to many more freedoms.

The owner is the master of their own four walls and lives more carefree due to the protection from constant rent increases and the risk of termination of their lease in old age.

The demand for housing is increasing, as are rents, purchase prices and consequently real estate values in cities and high-growth regions. There is no end to this development in sight, which is why it is expected that there will be a high potential for value appreciation in the future. Low interest rates and tax advantages make it cheaper to buy an apartment than to rent it.
Benefits for owners:
Hedging in old age
Protection against rising rents and termination
Asset accumulation through investment with value-adding potential
Inflation security
Right to a say in changes to the house
Anyone who thinks about the future now will ensure a secure retirement and a higher quality of life with a condominium.
Alpha Full Service
The service package for your real estate investment
All value-adding services from a single source.
We see ourselves as real owner representatives and our credo is to do more than our customer expects. Therefore, with the Alpha Full Service we offer you all our competent services, even after the purchase of real estate.

The Alpha Full Service mobilises the value potential of the managed assets through the following services:
Personal consultation service by your contact person
Expert decision support for your property selection through well-founded location analyses
Individual provision of all property-related mortgage lending documents and on request: Professional escort through real estate financing
Sustainable rental, rental support and lease optimisation
Competent representation in owner meetings and property management
Conscientious monitoring of renovation and modernisation measures
Long-term rental protection
The comprehensive Alpha Service: Competent, reliable and value-adding.
Our contracts for private investors
Are you interested in a residential property? Then send us an email or call us. We look forward to receiving your message!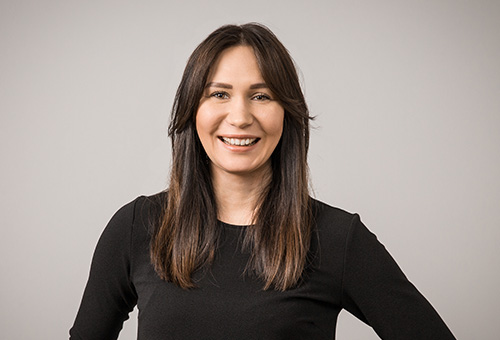 Kirsten Tran
Sales Associate
kirsten.tran@alpha-realestate.de
+49 (0) 621. 43 29 27. 33
Mon - Fri 9:00 am – 5:00 pm
Leonie Gast
Sales Associate
leonie.gast@alpha-realestate.de
+49 (0) 621. 43 29 27. 63
Mon - Fri 9:00 am – 5:00 pm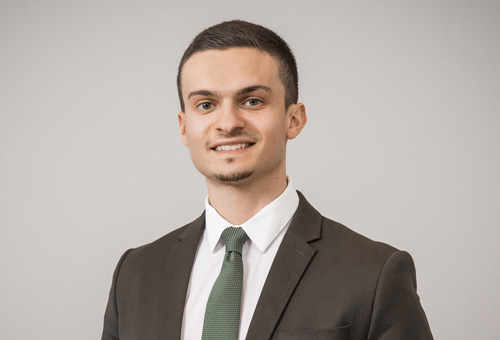 Lenard Linn
Sales Associate, B. Eng.
lenard.linn@alpha-realestate.de
+49 (0) 621. 43 29 27. 25
Mon - Fri 9:00 am – 5:00 pm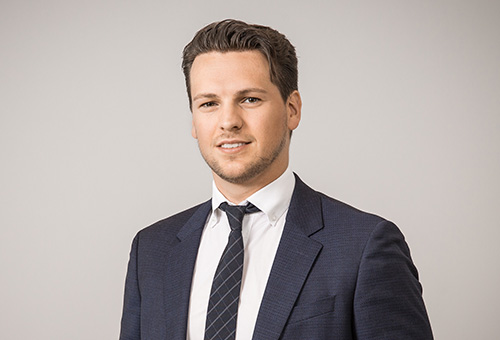 Felix Butz
Sales Manager, Investment Specialist IHK
butz@alpha-realestate.de
+49 (0) 621. 43 29 27. 15
Mon - Fri 9:00 am – 5:00 pm