CONDOMINIUMS AS A SAFE RETIREMENT PLAN
Investment in residential real estate
Real estate is one of the most popular and secure investment opportunities with amazing potential for returns and value creation.

Investing in a residential property represents sustainable, as well as real value. It continues to be highly sought after by national and international investors as a future-orientated form of investment. Financial investments such as insurance and savings accounts can no longer convince anyone due to historically low interest rates. And with a pension, you should expect an income deficit.

Particularly those who want to secure themselves and their family an attractive pension should invest in the purchase of a property. Rental income from a condominium can supplement the statutory pension and help to maintain the usual standard of living.
Why should you invest in a purchase of real estate?
Passive income
High appreciation potential
Ideal inflation protection
Return-optimising leverage effect
Tax deductibility
Qualitative portfolio management and systematic market research - The Alpha Real Estate Group analyses and evaluates all economic and social parameters of the real estate market and, as a result, attractive real estate suitable for housing privatisations.
Residential real estate as an investment
The purchase of a residential property as a provident investment can be highly recommended as a profitable asset.

Metropolitan regions are proving particularly beneficial and economically rewarding for real estate investments. This mainly relates to large cities and conurbations characterised by a high economic and purchasing power and the prognosis of an expected population increase.
Benefits for investors:
Long-term rising rental income
Inflation security
Tax advantages
Low interest rates
Value appreciation potential
The Alpha Real Estate Group's advisers will be happy to show you how to use inflation to your benefit to add value, turning the general tax burden into growing wealth. Continuously rising rents support you and make the financing of a property for the average earner convincingly affordable.
Residential real estate for own users
Real estate investment for private customers
In addition to the generally higher quality of life and financial independence, owners of a self-occupied residential property are entitled to many more freedoms.

The owner is the master of their own four walls and lives more carefree due to the protection from constant rent increases and the risk of termination of their lease in old age.

The demand for housing is increasing, as are rents, purchase prices and consequently real estate values in cities and high-growth regions. There is no end to this development in sight, which is why it is expected that there will be a high potential for value appreciation in the future. Low interest rates and tax advantages make it cheaper to buy an apartment than to rent it.
Benefits for owners:
Hedging in old age
Protection against rising rents and termination
Asset accumulation through investment with value-adding potential
Inflation security
Right to a say in changes to the house
Anyone who thinks about the future now will ensure a secure retirement and a higher quality of life with a condominium.
Alpha Full Service
The service package for your real estate investment
All value-adding services from a single source.
We see ourselves as real owner representatives and our credo is to do more than our customer expects. Therefore, with the Alpha Full Service we offer you all our competent services, even after the purchase of real estate.

The Alpha Full Service mobilises the value potential of the managed assets through the following services:
Personal consultation service by your contact person
Expert decision support for your property selection through well-founded location analyses
Individual provision of all property-related mortgage lending documents and on request: Professional escort through real estate financing
Sustainable rental, rental support and lease optimisation
Competent representation in owner meetings and property management
Conscientious monitoring of renovation and modernisation measures
Long-term rental protection
The comprehensive Alpha Service: Competent, reliable and value-adding.
Our contracts for private investors
Are you interested in a residential property? Then send us an email or call us. We look forward to receiving your message!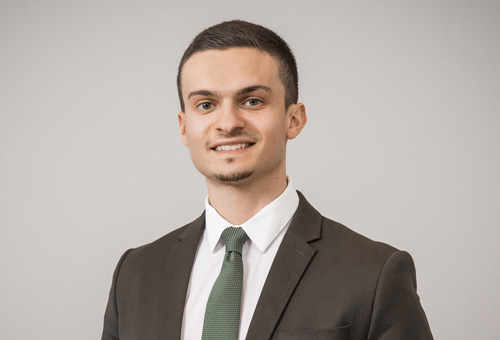 Lenard Linn
Sales Associate, B. Eng.
lenard.linn@alpha-realestate.de
+49 (0) 621. 43 29 27. 25
Mon - Fri 9:00 am – 5:00 pm
Philipp Seybold
Sales Manager, B.A.
philipp.seybold@alpha-realestate.de
+49 (0) 621. 43 29 27. 24
Mon - Fri 9:00 am – 5:00 pm
Leonie Gast
Sales Associate
leonie.gast@alpha-realestate.de
+49 (0) 621. 43 29 27. 63
Mon - Fri 9:00 am – 5:00 pm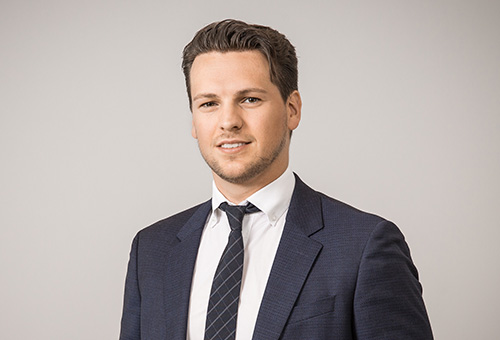 Felix Butz
Sales Manager, Investment Specialist IHK
butz@alpha-realestate.de
+49 (0) 621. 43 29 27. 15
Mon - Fri 9:00 am – 5:00 pm