PURCHASE PROFILE Alpha Real Estate Group
Purchase profile for residential real estate
The Alpha Real Estate Group aims to concentrate residential properties in attractive, economically strong and vibrant locations. Consequenty, we check all types of existing residential units of all ages.
All of our preferred locations nationwide include all fast-growing metropolitan regions and their catchment areas. Furthermore, we invest in all cities - especially B and C locations - with good future forecasts regarding the development of the economy and the population.
We buy residential buildings, residential complexes and residential portfolios in economically strong regions and conurbations in Germany.
Profile Real Estate Purchase
Location quality
A-B-C cities
Economic locations with positive demographic development
Locations with good vibrant infrastructure
Average to good residential are
Property quality
Residential and mixed-use buildings
Residential portfolios
Residential real estate with rental price maintenance under 10 years
Skyscrapers up to max. 20 floors
Criteria
No social hot spots
No operator properties
Max. 20% trade share
Others
Remainders of partial privatization
Process real estate purchase
Transparency and security when buying real estate
The real estate purchase is carried out by the Alpha Real Estate Group with a structured process that offers both sellers and buyers a high level of security.
The Alpha Real Estate Group is characterized by many years of experience and short distances, so that our real estate purchase process is fast and reliable. We examine your real estate offer (due diligence) quickly, so you can already within 48 hours to announce a purchase price indication, submit within a few days a confirmation of financing and handle the entire real estate sale / purchase extremely quickly.
Since selling real estate is a matter of trust, both brokers and sellers can rely on what we say – there are no last-minute price negotiations just before a notary appointment.
We offer real estate sellers:
Short decision paths
Accerlation
Transparency and security
Excellent financing partners
Professionalism
THE ALPHA REAL ESTATE GROUP PURCHASES APARTMENTS, MULTI-FAMILY HOUSES, RESIDENTIAL PORTFOLIO
Our contact for real estate purchase
Peter Buhrmann
Chief Executive Officer
peter.buhrmann@alpha-realestate.de
+49 (0) 621. 43 29 27. 0
Mo - Fr 9.00 – 17.00 Uhr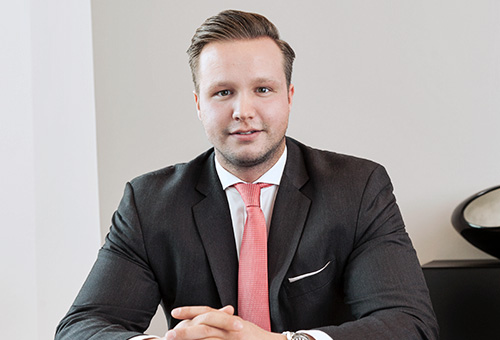 Marcel Kremser
Acquisition Manager
marcel.kremser@alpha-realestate.de
+49 (0) 621. 43 29 27. 13
Mo - Fr 9.00 – 17.00 Uhr